Words by Leon Kaye
NEW ACTIVISM
All eyes are on Rivian. The "Tesla of pickup trucks" has been making waves with its big, bad, bold and all-electric SUVs and light trucks over the past several months.
It wasn't long ago when Tesla was dominating the conversation about electric vehicles (EVs). And why not? Fantastic design, great range and a CEO who knew how to play old-school media and, more importantly, social media. All the automakers found themselves playing catch-up—including Mazda, which recently announced it will launch its first all-electric care next year.
But a funny thing happened—or, should we say, countless funny things happened—along the way with Tesla. Elon Musk was getting on many last nerves in between spit-spats with the U.S. Securities and Exchange Commission or those involved with a rescue mission in Thailand. The company drew criticism over a fall in vehicle deliveriesand its vehicle autopilot feature continues to face scrutiny. Again and again, just when it appears the company is on the rebound, more news comes that sends analysts into a tizzy. To be fair, being a first-mover in the industry puts Tesla under a microscope; but Musk's antics present plenty of distractions, too.
In swoops Rivian, and to paraphrase our cleantech writer,Tina Casey: If Rivian succeeds with its fearless trucks and SUVs, it could be over for the internal combustion engine.
But beyond its design, and the fact that Rivian is taking the lead on an automotive segment that Tesla and other automakers have yet to develop, there's another way in which this EV upstart is racing ahead of Tesla.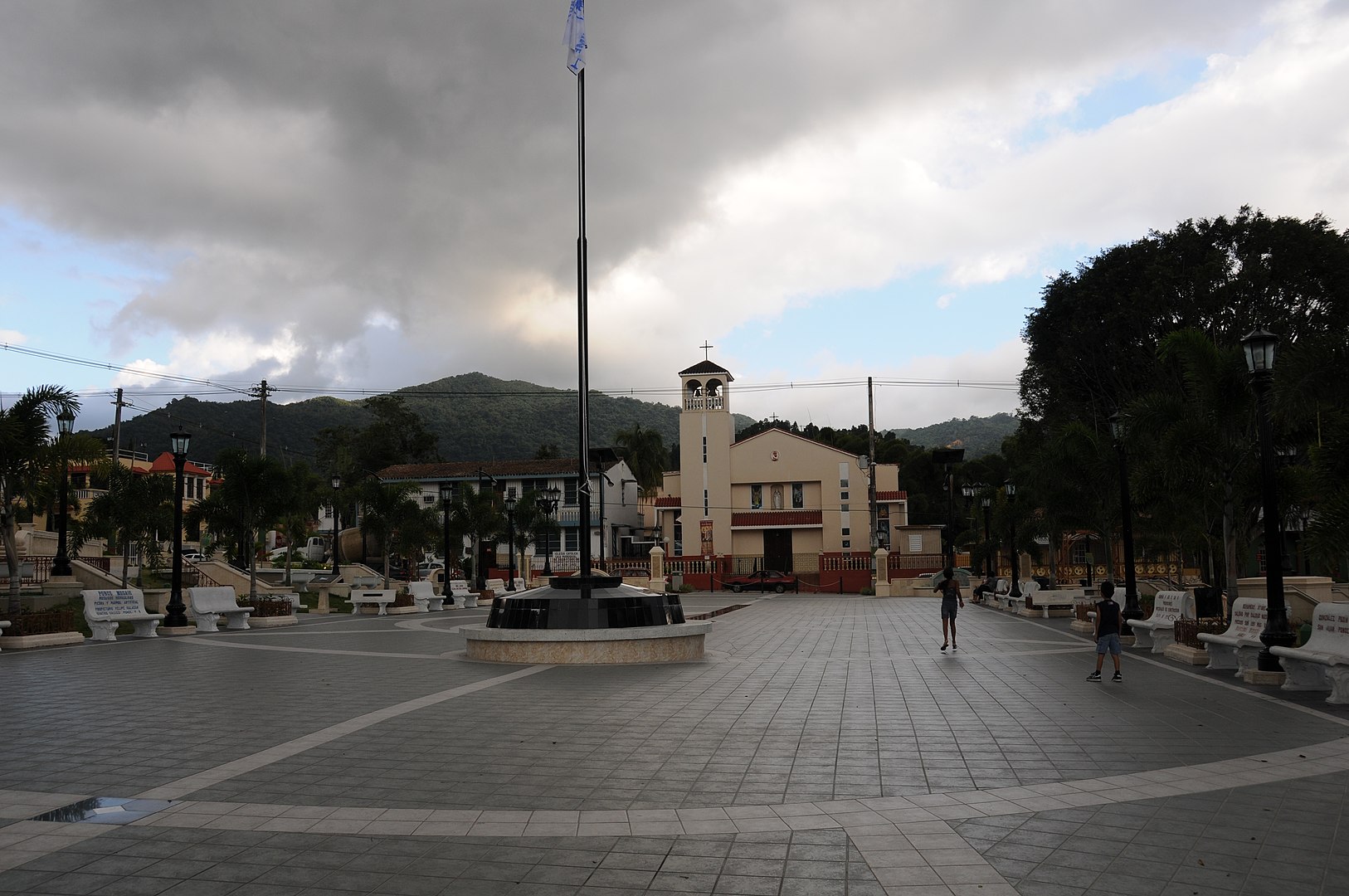 Last week, Rivian announced the launch of a project to install second-life batteries in a solar microgrid initiative in Puerto Rico. Located in the town of Adjuntas (shown above), this partnership with the Honnold Foundation is one of the first steps in the company's plan to deploy these batteries to expand energy independence and clean power generation.
The company says it has devised its battery management system so that it can transition from vehicle energy storage to stationary power storage at the end of a Rivian model's life. According to Rivian, its battery modules' thin design makes it possible to plan for second-life applications that are both space-efficient and customizable. For this project in Puerto Rico, these 135 kilowatt-hour batteries that once powered the company's development vehicles will anchor this energy storage system.
"Second-life batteries are a big enabler to accelerating widespread adoption of renewable energy, and it's exciting to envision this system contributing importantly to a community," said RJ Scaringe, Rivian's CEO. "This project allows us to model a customized energy storage solution that takes into account space constraints, disaster resiliency and energy independence."
Like countless communities in Puerto Rico, Adjuntas suffered during and long after Hurricane Maria in 2017. Renewables, backed up with energy storage systems made possible by companies like Rivian, can help provide safe, secure and affordable energy while allowing towns and cities to plan for long-term resilience. For Adjuntas, this system can help power businesses in the town's central square in the event its power grid goes down.
Many companies have slowly made the decision to focus on sustainability in a bid to improve their reputations. Rivian is turning this approach upside-down, establishing its purpose at the onset—a remarkable step for an automaker, or any company for that matter.
Image credits: Yurivict/Wiki Commons; Rivian/Facebook